Presents
Westmont's Captain Curry Morgan
Sire: CH Bravo's Old Spice SDHF, OS
Dam: Bonacres Westmont Sweet Victory
Whelped: 10/14/02
GR-CA11407/45M/C-NOPI Normal/Cardiologists GR-95902E67M-NOPI HIPS – EXCELLENTEye clearance: CERF GR -31779N/2010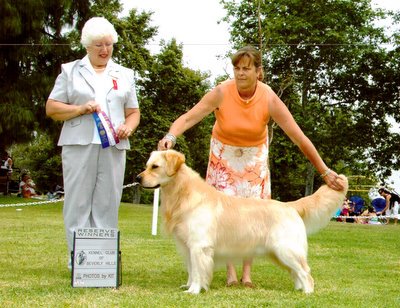 "Skipper"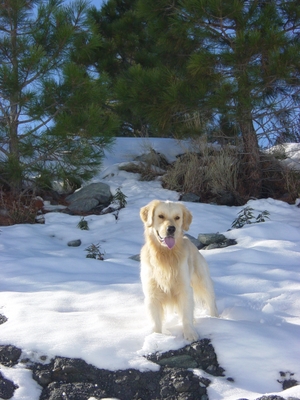 "Snow Days"
Achievements:
Skipper is our first "Show Boy" that we love very much. He is gentle, loving and silly all at the same time. Many people ask me why is he so light? His pedigree will show where he gets his beauty. Skipper is now on his way to a more rewarding career as a therapy dog.

Pedigree of "Westmont's Captain Curry Morgan"

Parents
GrandParents
GreatGrandParents
SIRE

CH Bravo's Old Spice SDHF, OS     

BISS/AM/MEX/AMS/WC CH Sheffield-Ducat's Spellbound SDHF,OS

 Am/Can CH Signature's Natural Wonder OS SDHF CGC TT
CH Ducat's Fortune in Gold CDX,SH,WC,VCX
Ginge Ain't Whistling Dixie OD
CH Tangleloft Odds On Pebwin CD WC VC OS
CH Gower's Ginge TGIF OD

DAM

Bonacres Westmont Sweet Victory

BIS BISS Am/Can CH Rush Hill's Haagen-Dazs CDX JH AX OAJ WCX VCX OS SDHF; Can. CD, WC
CH Tangleloft Odds On Pebwin CD WC VC OS
Am/Can Ch Kinsha's Flight to Rush Hill OD
CH Bonacres Four Time Winner
BIS BISS Am. Ch. Sassafras Batterys Not Incld OS SDHF
CH Bonacres Penny Lane CD,CGC,OD
Gallery for Westmont's Captain Curry Morgan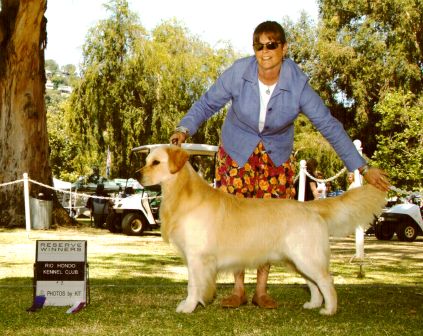 "Skipper" Reserve Winners Dog Rio Hondo Kennel Club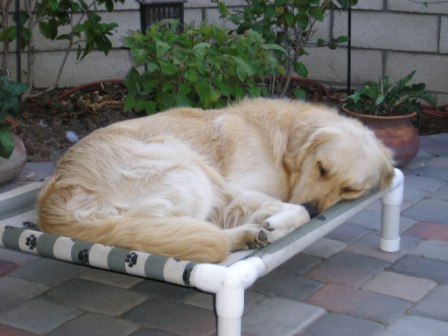 "Sleepy Time"
When Skipper won is first "Reserve Winners Dog" I thought I was going to jump out of my skin. I was so excited that I forgot to get his photo done that day. This picture is with out the judge that gave him his ribbons but we sure do have those ribbons! Skipper waiting for that W A L K when we get home.